센터장 인사말 Director's Greetings
Director of Language Education Center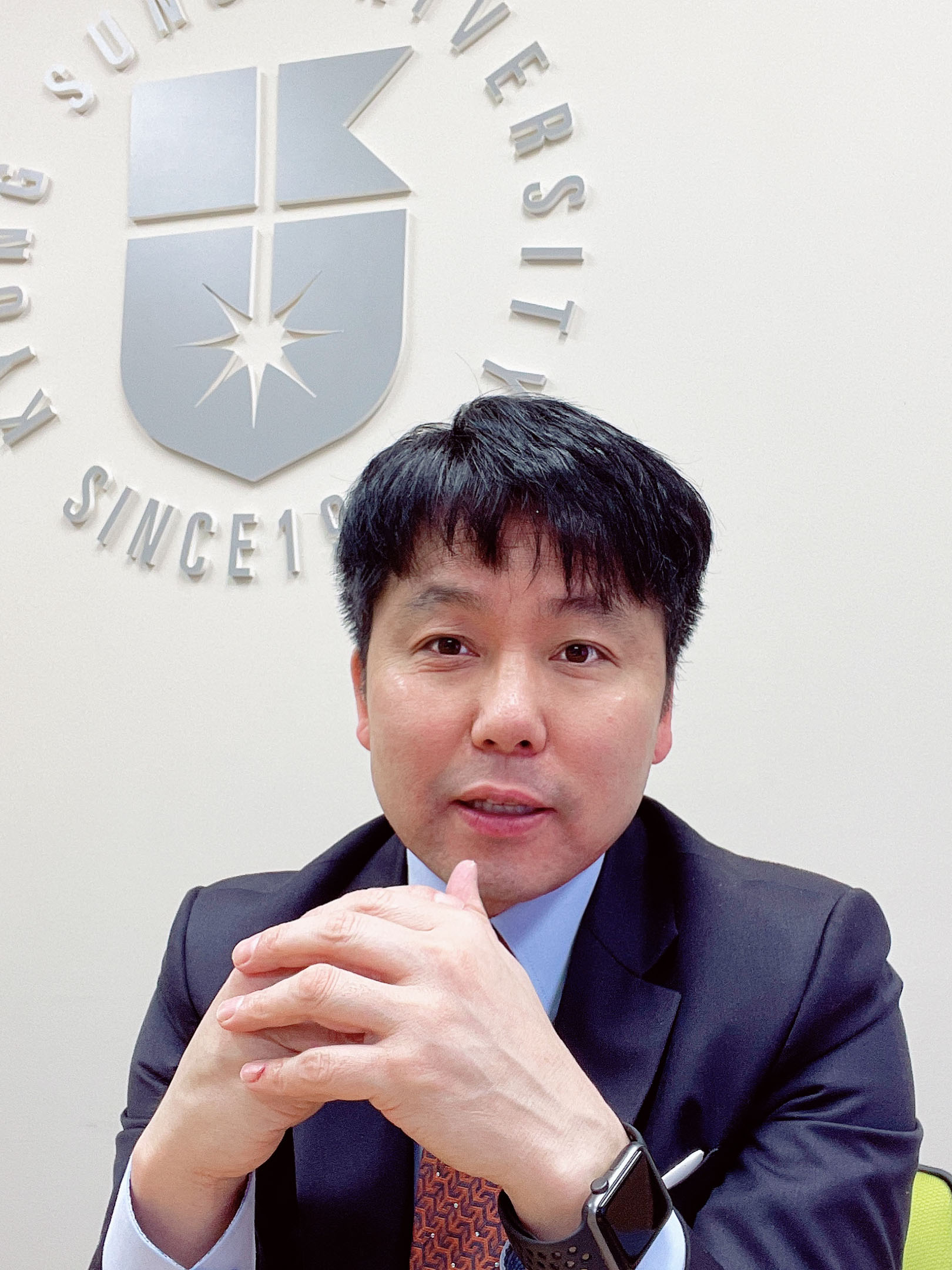 Language Education Center affiliated with the International Office of Kyungsung University
Welcome to the Language Education Center affiliated with the International Office of Kyungsung University.
In March 2006, the "Korean Language Institute affiliated with the Ministry of Foreign Affairs of Kyungsung University" was officially opened, and in September 2020, it was reorganized into the "Language Education Center" to expand its scope to foreign language education along with Korean language education.
Kyungsung University's Language Education Center established the Jakarta Kyungsung Language Institute in March 2006 to begin education in Indonesia, and is expanding its scope to China, Kazakhstan, and Mongolia. Our language education center is for international students from countries such as Vietnam, Nepal, China, Uzbekistan, Indonesia, Kazakhstan, Japan, China, Taiwan, and Turkey.We offer classes such as Korean 'conversation' and 'reading and writing'. The instructors of the Korean Language Institute are those who have a master's degree or higher and have a qualification of level 2 or higher in Korean language education, and have been trained in Korean language teaching methods. Students can apply to Korean culture through efficient classroom management through not only knowledge of Korean language but also abundant educational experience that is a great help.
Kyungsung University's Language Education Center will strive for an educational environment for students, and will provide the best educational services through continuous educational research by passionate instructors. Now, through the Language Education Center of Kyungsung University, I hope you will find an opportunity to grow into talented people who are active on the world stage.
Director of Language Education Center
Kim, Hak-Seon